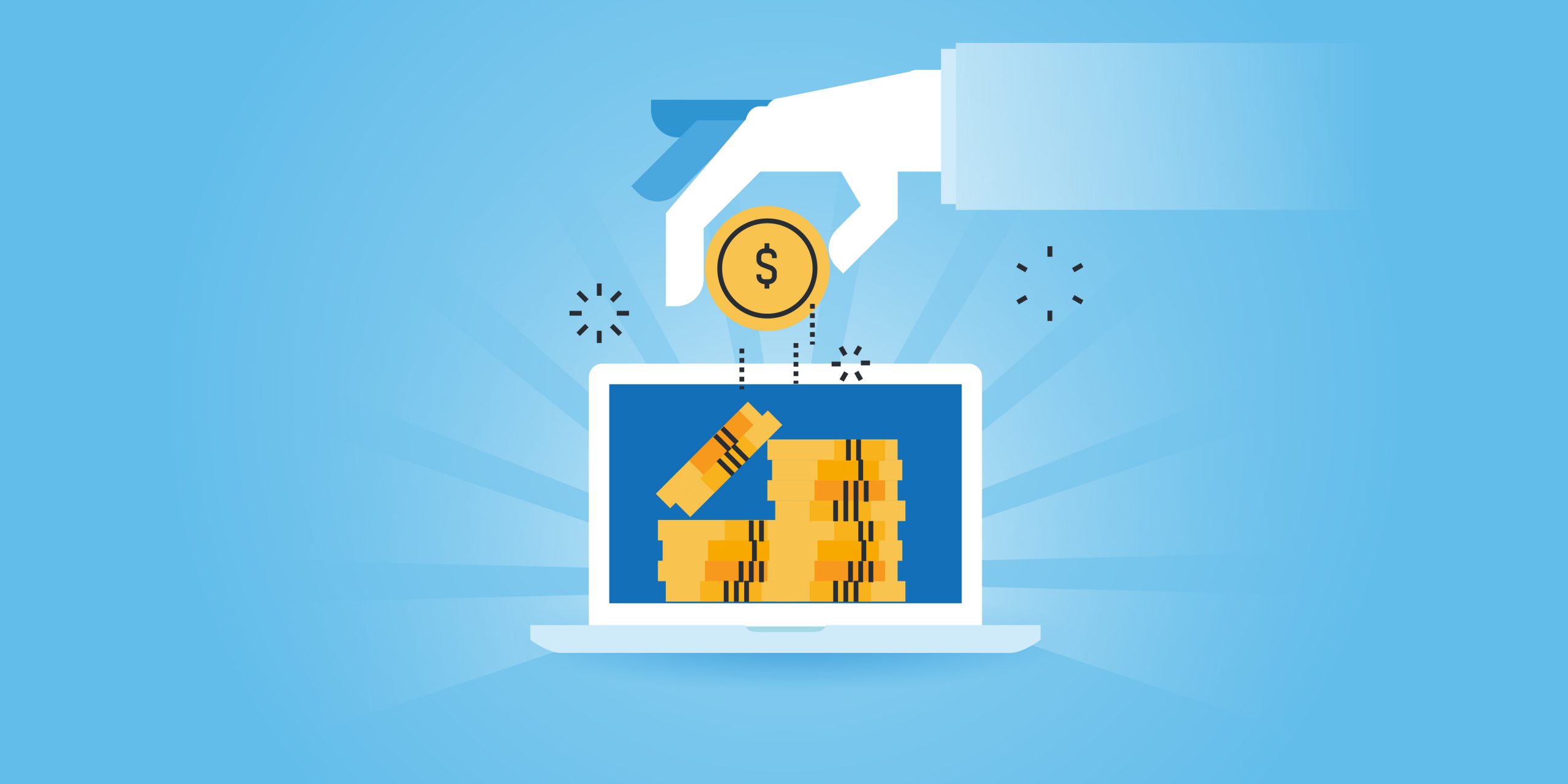 How much do Managed IT Services Cost?

You have probably noticed how enticing using an outsourced company for your IT needs may be. Overall, you can enjoy the benefits of having an entire team work on your network infrastructure versus having to hire in-house staff. Importantly, this saves you money and time as you have someone else manage your technology. As a business owner or manager, it is necessary to delve deeper into the issue of cost and choosing the right option for your company. Read on to find out the costs of managed services.
What Are Managed IT Services?
Managed Services are outsourced technology support, maintenance, security, and hardware solutions for a business. Managed IT Services provide a range of technology related support and processes to improve business security, productivity, and reduce costs. Usually managed services are offered through monthly agreements and the client pays one predetermined sum each month. It is a preventative solution rather than a reactive solution and is absolutely beneficial to any company who is using tech on a daily basis.
How much do Managed IT Services Cost?
Overall, managed services pricing varies greatly. However, the more complex your environment is, and the more hardware you need the price goes higher as well. A smaller network with simple workstations will cost less to manage than a larger business who solely relies on technology. There are also different types of IT support available and that plays a factor in the cost as well. Let's dive deeper into the most common technology solutions offered by MSP's or managed service providers.
Fully Managed IT Services and Support Only


Generally, managed services can be broken into two primary categories. Fully managed services, and support only. Both options are great and what is best for your business depends on your technology needs.


Fully Managed IT Services:

Usually, fully managed services include everything. From supporting your entire network to providing your business with security solutions and hardware. The company will build your network infrastructure, provide disaster recovery if needed, and offer business consulting. A fully managed support agreement is also on the more expensive side, and the price will vary based on your needs. Usually fully managed agreements start at around $150 per user and go up from there.
How Does the Pricing Work?


Support Only Managed Services:
Generally, support only managed services are more affordable. The services provided are IT support only, so when someone has a tech issue they can call, and have it solved. This can be either done remotely or on-site. However, remote support only solutions are usually more affordable, and your issues are fixed as well. The thing to keep in mind with support only agreements is that you may be required to upgrade your hardware to ensure support compatibility. This may add additional costs to your expenses, but it is worth it as older hardware is expensive to maintain and is often considered a security risk. Overall, support only options are great if your network is up to speed and you do not have a need for complex solutions. The price of support only will usually start at around $75 per endpoint or person and cap out under $150.


Pricing Types:


Generally, in managed services you will usually be charged per user, per device, or be provided with a custom solution. Let's go over these below:

Per Device:
This means per device being supported on the plan you select. Usually this is a workstation, a server, a switch, a firewall, and so on.
Per User:
Per user pricing is based on how many individuals are being supported within your company. You can choose as many users to be supported as you would like, usually organizations choose to support their entire business.


Custom Solutions:


Usually, companies will charge you based on users and additional hardware you need to create a fully customized solution for your business. This is where the pricing changes as well. Generally , custom solutions are a great option for complex networks.
Clear to understand Pricing is Key


Generally, however your provider chooses to price their agreement it has to be comprehensible. They need to review it with you and explain what you are paying for, so you get a clear picture. You need to know what will be covered by the agreement and what services will be provided. Some services may not be included that is why it is necessary to review the agreement with your provider.


Managed IT Services Options:


The pricing for IT services varies but can be generally broken down into a few subcategories.
General IT services-
Usually, these include basic support and monitoring options to ensure you get the help you need. The pricing for this is around $70-100 per month per user or device. Generally, this is the most affordable option.
Fully Managed Services–
Is a full solution for your company where all your IT needs are managed by an outsourced company. You will generally be provided with unlimited support, consulting, and projects. Some hardware may also be included in this offering. Prices for fully managed IT services are usually around $150 + per device or user per month.


Custom Solutions–
This is the most customized solution. This is an option for businesses who need specialized solutions, custom networks, and hardware. All projects, security, and support is also included with these types of agreements. They can be quite expensive and usually start at around $200 per device per month and go up from there. Not all clients need such a complex solution, but if will include everything.



Considerations in Pricing:
Generally, there will be variants in pricing as any company MSP's are businesses that price their services based on the time that will need to be invested and the goods they will provide to you. Here are some things to consider when you receive a quote from an IT provider.


Your Technology Environment:
Is your technology on the outdated side, or is it a highly complex network? Generally, the more hardware, users, and applications you have the more the cost may be. Consider your phones, computers, backups, laptops, servers, anti-virus and more. All these factors play a role in final pricing. If you need new hardware that is also something that will affect the final price.
Current IT Staff-
Do you have in-house IT staff, or are you looking for someone to provide you with all your support needs? Generally, having an in-house IT, hiring a company for a fully managed agreement may not be for you. If your business is growing and you need to support your IT staff with a service agreement only, it may be a more economical solution to get a help desk at your disposal.
Fully Managed or Support Only?
Do you want a fully managed and customized agreement, or do you prefer something your company can grow into? A support only agreement will be great for growing companies with a strong network, or larger businesses with in-house IT who are looking for help desk solutions. To allow your IT team to focus on larger projects and solutions for your business.

Do you need a team of technicians to support you entirely and to consult with you on your business needs? Then a fully managed agreement is a great option. Are you ready to hand over the daily tasks, projects, and support issues your business faces every day? Fully managed services are for you.
What Will My Managed Services Cost?
Overall, your price will depend on a few factors. This includes your current IT support; do you have an in-house technician? How many users are in your company? Your network health and environment, a newer network is smoother to support and more cost effective for you to own. Do you want a brand-new network, or do you have all you need already? Generally, would you prefer on-site support to remote support? Overall, do you prefer to pay a lower monthly price for a smaller plan? Overall, the answers to these questions will allow your provider to give you a quote that will best fit your needs. Remember, your IT provider creates solutions they know are best for your business and costs will vary.



What Other Options are Out There?
Generally, going with managed services is not the only option to receive support for your business. Overall, there are a lot of other technology solutions out there. Let's go over a few here:
Break Fix:
This is a popular method for smaller businesses to go with. You pay as you go, and only get support when you need it. There are high variables to this, and it is a reactive approach to technology. This way you do not pay a monthly fee to your provider, you pay an hourly rate or project rate. The break/fix model will usually cost between $75-400 per hour and depends on who you choose to work with and their hourly pricing. Overall, the downside to this is the high hourly costs and reactive approach.


Block Time:
Block time is another popular way small business choose to cater to their IT needs. A block time agreement allows you to pre-pay for a specific number of hours each month. Generally, you use them as you need them and will usually receive a small discount for paying for your services up front. The costs have less variables than break fix and allow you for budgeting. The downside to block time agreements can be overage fees, or not using your services.


Vendor Support:
This is a potential way to go, if you use a specific software for most of your work. Often vendors provide their own support packages for a fee. The fees do vary, and the level of support varies as well. The benefit is, that the vendors are specialists in the specific software or application and can assist you when you need it.
However, that is the only thing they will work on. If you have another issue or even an issue with that software, you may need to hire a technician. Costs may still vary, because you may need to hire IT support for other issues, or even receive a higher level of support from your vendor.


Get an Estimate from Your IT provider.
Technology can be a daunting landscape, however, to receive an accurate idea of the cost to manage your network you will need to receive a quote from your preferred IT provider. This way you will have all the information you need to decide.

Generally, Managed services provider will go over your needs, goals, and budget to create a plan that fits you perfectly.
4Leet are experts in managed services, contact us today to schedule a network assessment and a managed services quote.