How to Protect Your Business from Cyber-threats
There are three ways in which you can protect your business from the three biggest risks when it comes to cyber-security.
You might not like it, but you can expect that at least one cyber security incident will occur in your company during the coming year. However, whatever your feelings about it may be, it is a serious threat. One which our our Managed IT Services Albuquerque team can help you with. 
In the present state of affairs, with national states now taking sides, it is more likely for a cyberattack to occur. The purpose of this Managed IT Services Albuquerque article is to provide some of the primary measures businesses can take. As a way of reducing the risk of a cyber-related incident or a data breach taking place.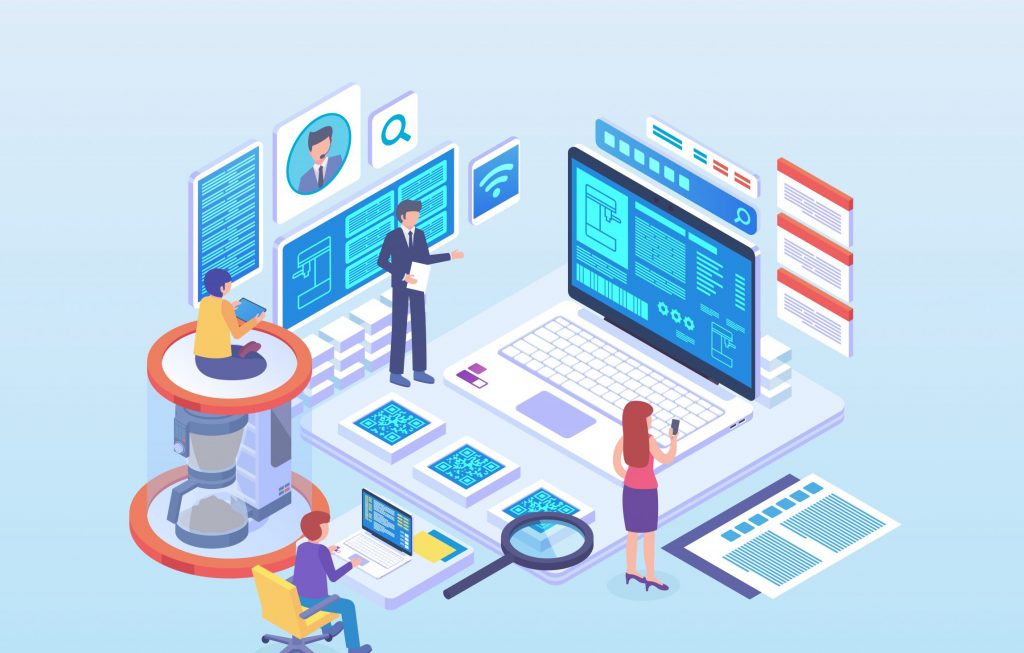 Attacks on Computer Networks
The risks are not only limited to these but also include man-in-the-middle attacks, as well as DDOS attacks (denial of service).
There is no doubt that the most effective method to reduce the risk of a security breach is ensuring that all network traffic is encrypted with only SSL encryption in keeping your information secure.
In fact, there are a number of products that are available from Microsoft which come with SSL as a standard feature, for example Microsoft 365 for email, file sharing and file management.
Protect Your Business from Unwanted Access to Files and Data
Theft of information, personal data loss, password attacks, data breaches, and theft of documents are some of the crimes we are talking about
In order to ensure that all business devices are secure, encryption ought to be a requirement, as well as a set of restrictions, which include:
A) (Face ID or touch) Biometric data access
B) Protection of Passwords
C) Access by PIN
In addition, these measures will lend a hand in bolstering the security measures that an organization already has in place. A second layer of multifactor authentication should also be implemented on every user account within the organization. As a complementary measure to your security stack.
As a result, implementing the multifactor authentication process as a mandatory requirement. This can help you reduce the risks of data loss in an even more significant way.
Infection attacks on devices
There are many types of attacks that fall under this category. Such as drive-by downloads, malicious software, cryptolockers, ransomware and others
In addition, your IT provider should be able to provide you with an alert system. That allows you to monitor what is happening remotely. You will be providing your business with an extra layer of security as a result.
It is important to monitor the activity on the device. To alert you of any potential infections as soon as they appear. All devices come with a base security layer that enforces all software installation to only allow administrators to do so.
If you are in a situation where a device is infected with Cryptolocker or Ransomware. It is possible to initiate the backup recovery process.
Set aside a minimum of 30 days for the retention of backup files. Testing the system regularly to make sure that the restoration process works properly. Or you could have our Managed IT Services Albuquerque team do it for you!
Protect Your Business from Attacks on the Supply Chain
Cyber security response plans need to cover different scenarios that will likely occur. Documenting these procedures is a must in case of a supply chain attack.
There are also certain operating systems that are restricted from being accessed, such as email systems, finance and payroll systems.
It is important to have recovery procedures in place in case of a supply chain attack on Microsoft365 and Microsoft services. So that in the event of a loss of access, local backups of Microsoft365 can be accessed.
We are available to assist you in reviewing your current IT security stack. So do not hesitate to contact us if you would like assistance with your technology.