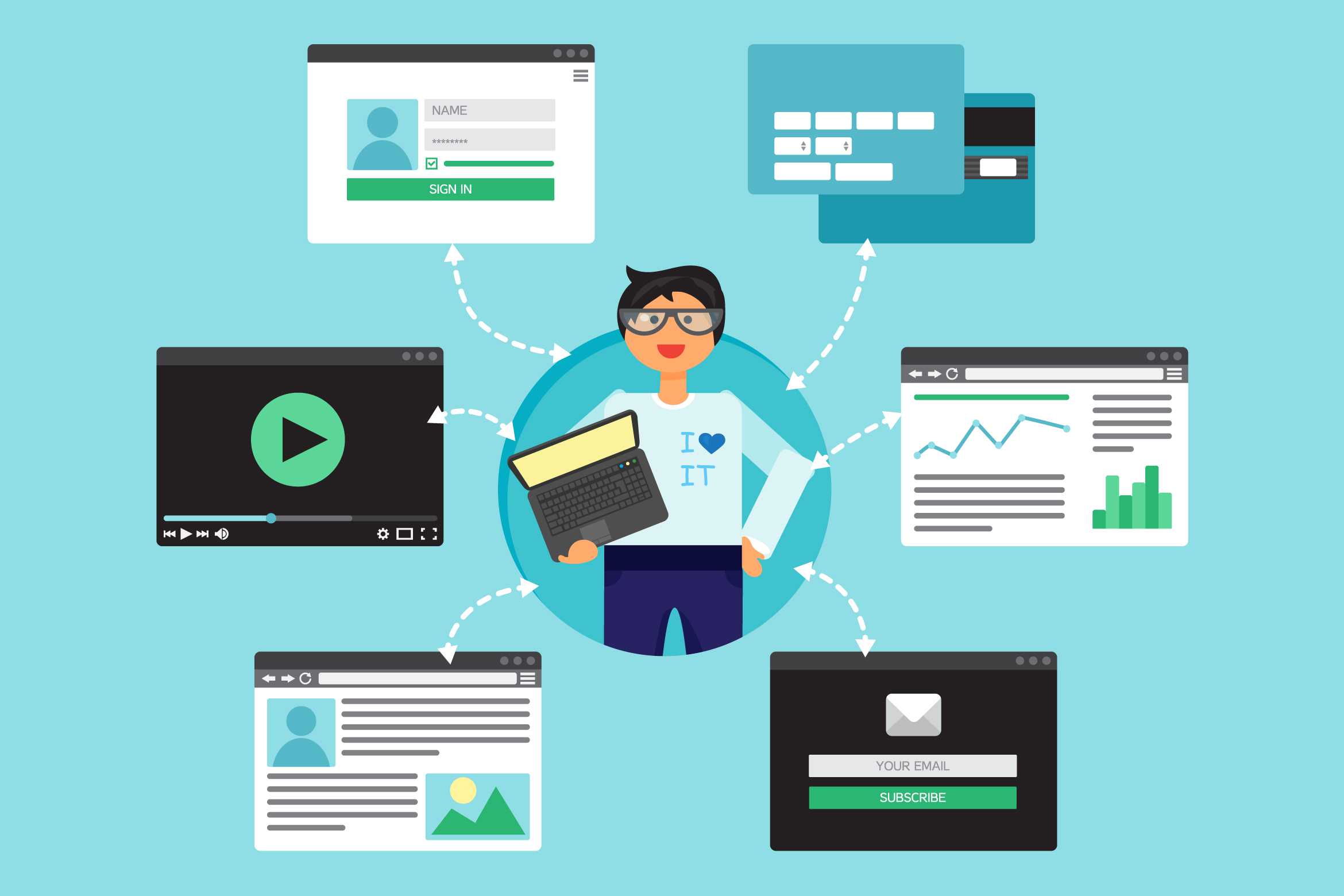 The Awful Truth About DIY Website Builders
Today we are going over some of the main reasons businesses need to avoid using DIY website builders. These builders lure people in by offering easy to build hassle free sites, but the truth is quite opposite. Unfortunately many get sucked into these deals and end up with websites that are unappealing, generic, and over time cost more than professional websites. Read this article before trying to build your own website, and please practice great caution if you do decide to go with a DIY website builder. Remember that 4LEET is a company that cares about you and your business, and we are willing to work with any budget to make a custom website that fits your exact needs. We offer free consultations!
No Domain- You get a subdomain which is bad for Google and other powerful search engines that make a difference in your traffic. Imagine having to add that excruciatingly long domain to your business cards, will people remember it, do they want to type all of that? Branding is important, and a catchy and short name is important for that purpose.
Huge Ads- "Get a Free Website" Do you really want that eye sore on your business website? No, you need to be taken seriously, and not seen as someone who has a hobby in their free time.
One Page- These one page sites are sometimes disguised as being multiple pages, but it is really only flash. Flash is bad because you end up with one page of content, one page? Good luck with organic search results. Not all DIY site builders are flash based but most are, and will most likely hurt your branding efforts as no one will find you.
Data- If you only have a one page website you will be limited on the amount of content and keywords you can use. This will be a direct decrease in traffic because search engines will not crawl your website, thus reducing your visibility.
Flash- Flash websites are terrible for SEO. Google suggests not using flash based sites, as search engines do not crawl flash sites. Basically you will not be found online.
Non Responsive- This means that mobile and tablet clients will not see your website, but slivers of it, that is a sure fire way to get someone to run away ASAP.
Webmaster Tools- Webmaster Tools by Google will be unable to verify your website, and getting analytics will be difficult to acquire, these include search traffic, crawls rates, and downtime, also meaning important information for you and your business.
No assistance- Try to contact support for help, it will not happen, what if you change one detail and lose everything? This awful scenario could happen, and if you needed support on getting everything back it might not happen. 4LEET does daily site backups on all of our web hosted content.
Unattractive- Many of these templates look quite amateur and make a business come off as being unprofessional. This is a serious obstacle to companies who rely on online traffic, and these days who doesn't?
No uniqueness- These templates are used by thousands of other people, you want to be different and have something impressive and gorgeous. Unfortunately you will not get a beautiful and creative website by using a DIY site builder.
Hidden monthly fees- Do you need to add more content, or you want the e-commerce store you always dreamed of? This will cost you a monthly fee, sometimes adding up to hundreds of dollars annually. Wouldn't you rather have a superb site created by professionals to suit your exact needs, for the same price as a year-long subscription to a sub-par website peddler?