Your Managed Services Guide
Introduction
Introduction "Managed Services" is a general term that which covers a variety of things. In your guide, we will check out the world of Managed Services in the context of Information Technology. In IT, Managed Services indicate an outsourced IT provider or Managed Services Provider (MSP), overseeing several or all IT needs of a business.
As with most professional solutions, there is not a "one size fits all" answer in IT and Managed Services. A business may outsource to an MSP for one specific IT need, say Hardware as a Service, or they may outsource for all their technology needs, with Managed Services Solutions which are curated to perform as a entire technology team. The intent of this MSP guide is to review all a business needs to know about Managed Services, including the various types of solutions around to the pricing many providers tend to use.
Your Managed Service Options

There are so many various types of Managed Services available. They will range from help desk support to backup and disaster recovery, together they will fulfill all your IT support needs.
Desktop as a Service
Desktops as a service or DaaS means a third party hosts your computers virtually in the cloud. This is called a Virtual Desktop Infrastructure (VDI). When you log into your virtual desktop the entire operating system is hosted by your MSP within their virtual infrastructure. You can access your DaaS through an online connection or through software applications. A VDI connection ads additional security all while being easy to access. Desktop as a service is an excellent solution for companies who work with highly sensitive data, have a remote workforce, or use a bring your own device policy.
Backup as a Service
Backups are extremely important for a business. All the data you have within your infrastructure is copied and saved frequently; this data can even be saved incrementally so you can access unique versions of your saved data. The information is securely stored on a server that is located offsite and sometimes you will even receive a physical device to keep within your location for additional backup measures. How often your data is backed up depends on the solution your provider offers you and what you decide is best for your company.
Hardware as a Service
Hardware as a service or HaaS is a solution a managed service provider can offer companies who need new hardware but do not want to invest thousands of dollars in one fell swoop. HaaS is simply the offering of managed hardware including computers, servers, peripherals, and phones for lease. The IT provider will often manage and support this hardware for you as well.
The HaaS solution is great for companies who need a major refresh and would like to stay atop of technology trends and movements. Hardware as a service is also a wonderful option for budget conscious businesses as the tax deductions are phenomenal for anyone who utilizes HaaS.
Full Managed IT Packages
Fully managed IT packages are full service solutions. The MSP will provide you with all the support and hardware you need. They will handle your backups and consult on technology with you. A fully managed service offering allows you to have an entire technology team at your disposition to ensure you are more profitable.
You will basically have a full virtual team available at your fingertips. Usually, on site visits are included in your fully managed solution. Generally, these are premium agreements, but they will offer you high savings and increased profitability for those who take advantage of them. A fully managed agreement will also include a security solution to keep your business safe in case the unthinkable happens.
Managed Communications
Managed communications are a solution which combines all your chat, video, email, and voice into one single platform. All your staff will be able to connect to s single platform and use it for work. Unified communication keeps you organized and your operations running smoothly. Using managed communication saves your company time and money and is a great solution if you have several employees.Here are some things that can be included in your managed communications offer:
• Video Conferencing
• Email
• Instant Messaging

• Administrative Portals
• Virtual Rooms or Spaces
• Hosted Phones
• File Sharing
• Calendar Sharing
Collaborations become a breeze when you have unified communications. Employees from anywhere in the country can communicate effectively through a single platform.
Infrastructure and Networking
Networking and infrastructure can be seen as a few different solutions. Certain MSP's can provide virtual servers and manage them for you, while others will build them for you and host them on premise at your location. Some MSP's even have their own data center where they can physically host your infrastructure. Depending on the size of your company and your needs you can select the best solution for you.
Buying your own server up front and hosting it at your location is a great option for some, while going virtual is an excellent choice for others. Usually when you invest in hardware a good rule of thumb is that every 3-5 years you replace it with newer options. Therefore, leasing is an excellent solution or going directly through your MSP.
Software as a Service
Software as a service known as SaaS is where you can purchase software and applications through your managed service provider. These applications are great to purchase through your MSP as they will often include support, installations, and of course updates and patches. The MSP will often have a direct relationship with the vendor or developer and will have a knowledge of the software and be able to resolve any issues quickly. The final benefit is a personal touch and customer service with a company who you are familiar with and who understand your business. An MSP will also help you find the perfect solution to fit your business needs, and infrastructure.
Security as a Service
SaaS is also known as security as a service, it is a solution where your cyber security is outsourced and cared for by your managed services provider. Many cyber security solutions are cloud based but some can be on premise as well. These include things like firewalls. However, if your network is located virtually your security will most likely be handled in the cloud as well. Your security package will most likely include the solutions listed below:
•Anti-Virus and Anti-Malware (protects from viruses, malware, and other cyber-attacks)
• Firewalls
• As Needed Patching and updates
•Log Review and Analysis
• System Monitoring, Testing, and Remediation
• Backup and disaster recovery plan
Managed Support Services
These will handle your technical support needs. If anyone in your company needs some help, there will be a way for them to reach a team of technicians who are available to assist them. This is a very popular solution for companies who want a solution with support but do not need any other solution alongside the support. Issues commonly solved are email quirks, password resets, and general daily problems. Support services can be either virtual or include both remote and on-site support. Many support plans will include mobile devices as tablets, and even networked printers. This is something to consider when you are looking for a solution provider.
Managed Services Alternative Solutions
deciding how best care for your business's IT needs is a massive decision, one which may either hinder or advance you in your business.
The two main alternatives to managed services are in-house IT support, and break fix services.
In-house support is having a person or team who works full time on technology within your organization.
Break-Fix services are support on an as needed basis, a tech will come to you when you need them to come out and troubleshoot or repair something.
Both are quite different. Break fix services can be completely replaced by managed services, and in-house IT can be nicely complemented by managed services. Let's look into both to see what the best fit for your business long term could be.
Break Fix
The Break-Fix model is simply the idea that when a piece of technology "breaks" you call someone to "fix" it. The rest of the time you cross your fingers and hope everything will be fine. Hoping is not a good business model though, which is why almost 60% of IT providers have moved from a Break-Fix model to Managed Services.
Price
The classic break-fix IT solution will charge a client for every interaction. This includes consulting, services, repairs done, all charged at a high hourly rate. This makes IT budgeting quite difficult and stressful if something goes wrong, it can be very costly. There are no preventative measures being taken on your network, making it a reactive approach as compared to a proactive approach. With break fox it is not uncommon to have to deal with unwelcome surprise expenses. .

• Break-Fix Solution: Calling your IT provider when an upgrade is needed or something breaks and needs to be repaired.

• In-House IT: Hiring an in-house IT team or employee dedicated to providing IT services within your company to handle all your technology needs.
Managed services
Managed services providers will usually require that you sign a contract for a specific amount of time. Even though contracts can seem like a deterrent, keep in mind that it also equally benefits the clients to have an agreement. An agreement allows you to contact your provider, have a smoothly functioning network, and will cover you in case of any emergency which may arise. However, an MSP is there to keep most emergencies from happening.
Control and Trust
Generally, you must put trust in your managed services provider. The MSP has access to your data, systems, and oversee all the maintenance of your infrastructure in most cases. Some companies feel safer with a break-fix provider as they can still oversee their own infrastructure, and can contact a IT provider when they need help.
However, the truth is that you must have as much faith in your break-fix provider as you do in your MSP. The break-fix solution offers you less control. Your IT provider will still need full access, but will not know what is actually being done. When working with a managed services provider they will be able to show you all the work completed, and you will have more control with a proactive approach to technology.
With Break Fix Services
Your tech will come in resolve the issue and bill you once the work or temporary fix is done. On the other hand, managed service providers like collaboration, the MSP will encourage it to ensure you have the best solution possible. Each business is different, and an MSP will make sure the solution fits your company needs. The managed services provider will offer you an SLA or service level agreement which will outline expectations and deliverables. They will work alongside you as your virtual CIO and consult you in making sure the technology in your business is helping you reach your goals.
Overall, in IT it is a good idea to think that what can go wrong most likely will go wrong. With the break-fix solution there are no proactive measures to keep emergencies from happening. Your tech will not be monitoring your systems to catch the small things, before they become huge issues that cause you downtime and can cost you a lot.
Support Anytime
However, with managed services you have monitoring on your company 24/7 so any issues, threats or hardware issues are quickly addressed and resolved. Usually MSP's will have an afterhours team as well, that way if something comes up you can reach them at any time.
An MSP will have a deep knowledge of your systems and infrastructure, a break fix tech may not know your business and you will have to pay them for the time it takes them to learn and understand your technology each time a new tech comes out. You don't want to pay someone to have to get acquainted with your business, they should already know everything like an MSP will.
In-House IT
In-house IT support is a popular option for companies who enjoy the comfort of having someone on premise where they can have immediate face to face interaction. Many businesses have an entire department dedicated to IT or they may have a single IT staff member. In most cases in-house IT and MSP's function very harmoniously together, only a small fraction of companies will make any changes to their in-house IT staff.
In fact, there are massive benefits to having a partnership with an MSP even if you have in-house IT. The on-site crew can focus things like boosting productivity and testing new solutions to improve business. While the MSP focuses on the daily tasks at hand, including technology maintenance. The in-house IT can help the company grow and perfect service.
Focus on Business
Much too often highly skilled IT technicians will spend much of their time performing menial tasks that take up their day and take away from the focus of the bigger picture. A managed services provider will help with this, they will let your specialty technicians focus on business development. When you hire an MSP, you do not have to replace your in-house staff; in fact you can finally free up the in-house team and allow the MSP to care for all the daily issues that come up.
Simplicity
When you run a large organization your in-house team or individual will be quite busy handling password resets, and email issues that they will most likely have little time to focus on the big projects. These projects are frequently put on the back burner, due to lack of time. Your in-house IT is better off focusing on development of new ideas and projects for your company.
It is important to remember that not everyone specializes in everything. An in-house technician may be an expert at your special line of business application but may need some help with networking. This is where an MSP is incredibly useful.
A Full Team
A managed service provider has access to an entire team of technicians each with their own high level of expertise in certain areas. If you have an in-house team you do not have to make another hire, as the MSP will most likely have someone who will be able to handle the extremely difficult high-level tasks as well.
Outsourcing your IT support not only saves you a lot of money, but it will also give your company ability to have access to the newest and best technology solutions available today.
MSP's can help your In House IT
Let's face it, when you hire an IT engineer for a high cost you don't want them spending all of their time on the phone with vendors and creating user accounts. An MSP handles all of you vendor needs, offers could management, an MSP will be on the phone for you, and MSP can handle any specialized high-level questions, and assist your in-house IT with daily projects. Also, your IT engineer is not available 24/7 but your business may need afterhours support. This is a great way an MSP will help alongside in-house IT.
Do I need to have in-house IT?
It sure is pleasant to have a tech in-house from 9-5 but not all companies need it. Usually an IT support salary ranges anywhere from $40,000 to $70,000 according to Glassdoor.com. If you are a small to medium sized business, you may not see that price as being justifiable for salary only. The fact is that a managed service provider can offer all the services an in-house team can for a cost savings. In-house IT is wonderful and has great benefits, you may choose to supplement your in-house team with a managed solution to improve your technology.
Working with Managed Services providers


Before you begin a partnership with an MSP you want to make sure they provide the service you need. Here is a list of questions you may want to ask the MSPs you are considering working with. These questions will help guide you in making sure you are finding the perfect candidates to support your businesses IT needs.
What will happen when or if my network goes down?
Generally, things happen and if you are hiring an MSP you need to expect them to have a plan in place for the worst-case scenario happens. Any reputable IT company will have a solution ready and in place and will happily explain it to you. You should ask about recovery time objectives (RTO) and recovery point objectives (RPO), an MSP should even be able to set those up with you as each company is unique. Working with an MSP will allow you to set the parameters of what you would like for your company.
How can I be a part of the Managed Services experience?
As a business owner you may not want to have to handle the IT yourself but knowing what is going on within your company is important. The MSP you work with needs to have a clear way for you to review what is happening and what work is being done. You want to make sure you have a partner you can collaborate with. A lot of managed services providers will use helpful tools to keep you in the loop. Here are a few examples of what a reputable IT provider will do for you:
Meetings: having your provider meet with you company will allow you both discuss plans, goals, and the work which has been completed for your business. These meetings can be anywhere from annual to quarterly, but highly depend on what your business needs.
Reports: You should be able to ask your MSP for a detailed report regarding the work which has been completed. These types of reports will usually show very detailed information about your infrastructure.
Ticketing system: Your MSP may use a ticketing system that will allow for you to review issues happening within your organization.
Even though all of these should be available for you, you may choose not to review these. The truth is that your managed services provider works for you and they will do what they can to make sure you are satisfied with your services.
What is included in this agreement, what is not covered?
You need to know the answers to this, every MSP will be able to provide you with clear answers for what they offer and what is not within the agreement they are recommending for you.
Setting Expectations
Because every provider is different it is important to know what you can expect. Some providers will offer support, you may receive a fully managed offering, and others may offer a la carte services that you can select from. It is important to let your provider know what exactly you are looking for and have them explain to you what their offering to you is like.
You also need to be aware of the costs of the agreement, and what additional costs that may not be included on the agreement will look like. You never want to end up with a surprise at the end of the month in the form of a bill. Knowing and understanding your agreement is key to your satisfaction.
Tell me about your team?
You want to know about the team who will be working on your technology. Do they have a team of experts in their specific fields? Are they mostly focused on sales, with a few technicians? How is their hiring process and vetting of new talent like?
You want to make sure that your managed services provider hires the right team. A team with experience and knowledge of technology that also provide amazing service. Your provider should not shy away from explaining their hiring process.
The best team
You want to know they are bringing on the best talent to manage your network. Finally, making sure they are focused on client retention is very important, you don't want to work with a provider that solely focuses on generating new sales and forgets about their current clients.
Understanding this will allow you to select someone that fits your business, and your company values as well. A managed services agreement is in many ways a partnership, and making sure all the pieces fit is key for the best results.
Where is your network operations center located, what are your hours like?
You need to know what hours your provider offers. If you run a company 24/7 you will need afterhours support. Understanding how the company runs is key to making a educated decision on whether they are the right fit for you. If you are a smaller company you may not mind having support only be available during some hours due to being in a different time zone, or you may absolutely need support for all hours. Either way it is key knowing what you may be signing up for, and what your
How will you keep us at the forefront of technology?
A good MSP is always improving and making sure your business is improving as well. You may want to choose to work with a company that is focused on learning new technologies and bringing them to you. A provider should have an outlined plan for keeping your tech cutting edge, not just for today but in the future as well.
How will Managed services by you facilitate growth within our organization?
A managed service provider should be prepared for your company growth. They need to make sure the technology within your company can be scaled. Sharing your growth plans is important. Your provider should be able to procure and set up hardware and workstations quickly at a reasonable price point. The MSP will be able to add new staff members fast, set up new phone lines, add more data storage and come up with solutions to make you more profitable and productive. A good MSP will help you grow.
How often do you make updates to your own infrastructure and technology?
This is a big one, you want your provider to be on the forefront of technology. If they do not care for their network, why would they dedicate themselves to your network? A provider should put a lot of care into their environment. This shows preparedness and a level professionalism that should be expected from a company in technology.
You want to make sure your provider is prepared to handle and care for your business. You want their network and infrastructure t be stable so they can care for yours.
What happens to my data?
Your data is important, and you need to know how your provider stores and cares for it. You also need to know and understand what happens to your data after the agreement is up?
A reputable provider will have a proper on-boarding and off-boarding plan in place. Keeping you secure and comfortable during the entire process. Regardless of what stage the agreement is in. At the end of the day your data belongs to you, and your provider needs to make that clear.
What makes you different than all the other managed services providers out there?
The truth is all providers need to have techs who can tackle issues and provide your business with support. You want to know if what makes a managed services provider stand out will benefit your company. Generally, MSP's are asked this often and will give you a generic answer for this. So to get the best idea it is important to ask all the questions and see what they are truly about.
BUYING SUPPORT
Pricing models and agreement vary from business to business. We will go over the most common ways managed service providers offer their deliverables, and charge for their services.
Charges:
These will vary greatly based on what package you decide on and how many users you have. There are however, a few common pricing models many MSP's use. Let's take a look:
All inclusive- You will be charged a single monthly fee and it will include everything you may need. Review your agreement to see what you get at the price you will pay.
Support only- this includes all on-site and off-site support, but will not include things like consulting etc.
Al a Carte- You can select what services you would like to receive from your provider. This can be backup, security, support, or any other service they may offer.


Per user-This is a pricing model where you are charged a specific fee per user within your organization. If you have 23 users in your company. users in your business you would be charged a flat fee per person


Per device- Similar to per user model, but it is based on the number of devices within an organization. If you have 40 employees and only 30 workstations, you would be charged for the amount of workstations.


Hourly- This is where you are charged on an hourly basis, similar to break fix. However you may have purchased a specific amount of hours of support from your provider at a lower monthly rate.
These are some of the most popular ways managed service providers model their pricing. As a business owner you will need to decide what will work best for you and your needs. Keep in mind that many providers will offer a few of these pricing models. So, if you purchase some services you can add on additional services.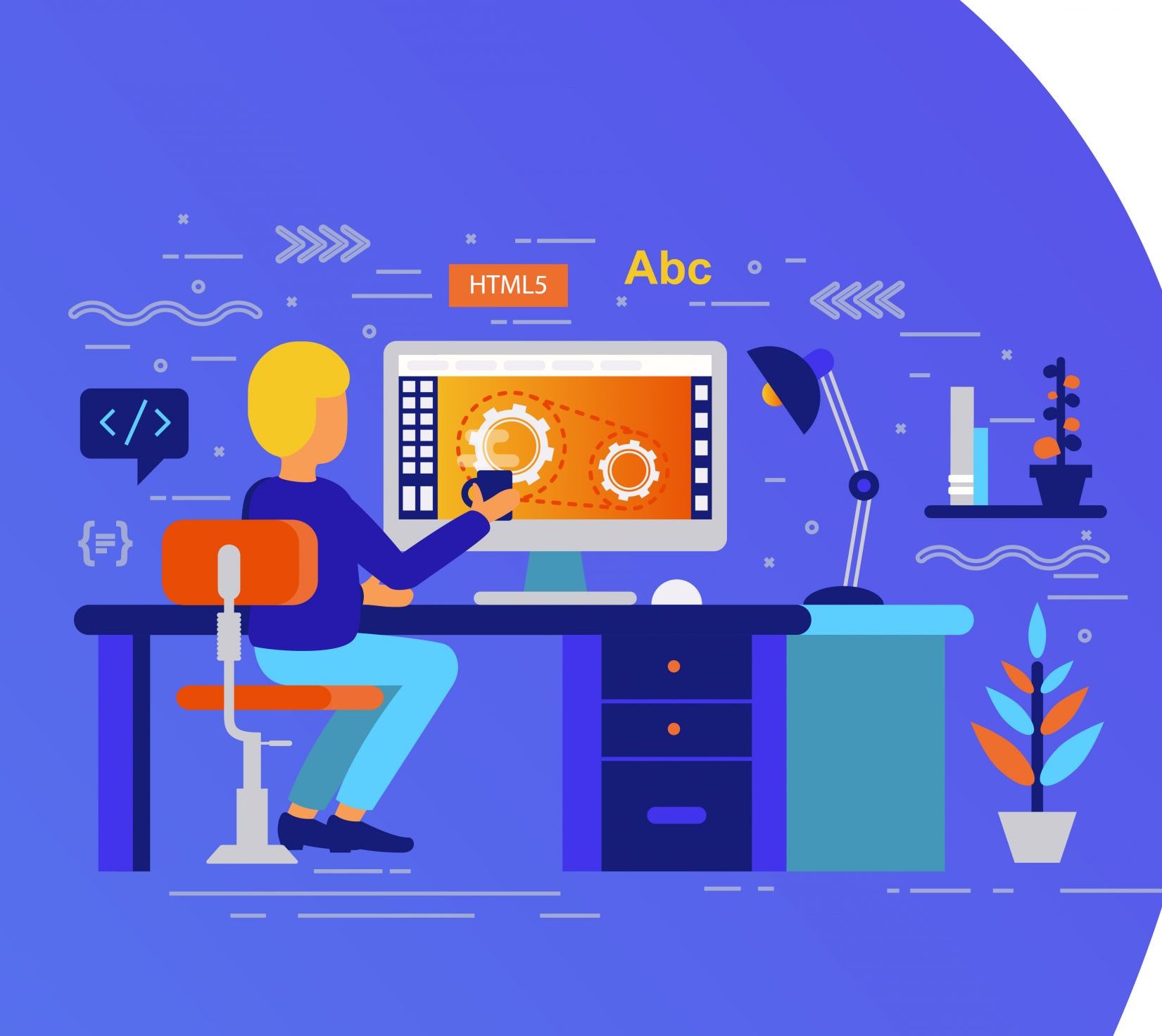 Managed Services Agreements:
A contract between you and the provider is common. It will outline everything that is included, time frames for when things get completed, and so much more. This is a legal document so you should have your legal team review this. Even though it is very common to have an agreement with your MSP, it is important that you fully understand what you are getting. This is why we always suggest taking it to your legal counsel for a quick review.
The agreement will go over expectations from both parties, and directly outline everything. The documents will frequently go over responsibilities that the provider has to your company. Having everything in writing is important and necessary to ensure a good working relationship.
A Managed Services Contract Covers:
Below is a review of what you will most likely see in your managed services contract.
 • Services Provided:
A full overview of solutions and products you, as the customer, should expect from the managed service company.
• Performance:
This part of your contract reviews the level of support and service you can expect from your MSP, also how it is measured. Firstly, you and your MSP must decide what metrics will be used to check their work, and how these metrics shall get reported, also who shall be providing them. Upon selecting what metrics must be monitored you and your provider can decide what will be tracked and measured.
• Management of Problems:
An overview of how issues are handled by your managed service provider.
Responsibility: Who is responsible for what issues? For example, not being responsible for a network issue if the network is monitored by an MSP. Also, the MSP is not responsible for a city wide internet outage.
Reporting: A review of how your reporting is done and what is included, a smooth process ensures a improved experience.
Escalation: Some things cannot wait, you have an opportunity to discuss your top priority issues with your MSP. These can get immediately escalated and taken care of for you. While others will be handled within a time frame you discuss with your MSP.
 Resolution Time: How fast the issue is resolved after you contact your managed service provider. You need to get a clear answer on how long certain issues can take to remediate.
• Availability:
Here you will see when you managed service provider works and when they are available.
The MSP's working hours and holidays
How to reach your company during off hours
Are after hours calls more expensive
When some services are not available
Legal Matters:
Importantly, go over everything with your legal counsel, review everything from indemnification to warranties, and insurance.
Scalability:
Be ready for growth, you want to grow your company so prepare your agreement to be ready for flexibility as well.
Termination:
Usually, these are important to review, you need to make sure that the termination terms are fair and make sense. Discuss these with your provider before signing up and make sure you feel comfortable with your agreement.
DELIVERY OF MANAGED SERVICES
Most managed services are provided either via the cloud or via hardware installations at your location. Both solutions are good and depend on your needs. Your network will get hardware, applications, and software installed.
Managed services are an integral part of technology and business today. As the remote workforce becomes more popular and technology is constantly moving a lighting speeds it is important to be in a place where your business can compete with others. A strong technology solution can help you with this.
4Leet offers managed services and support contact us today for your free assessment.